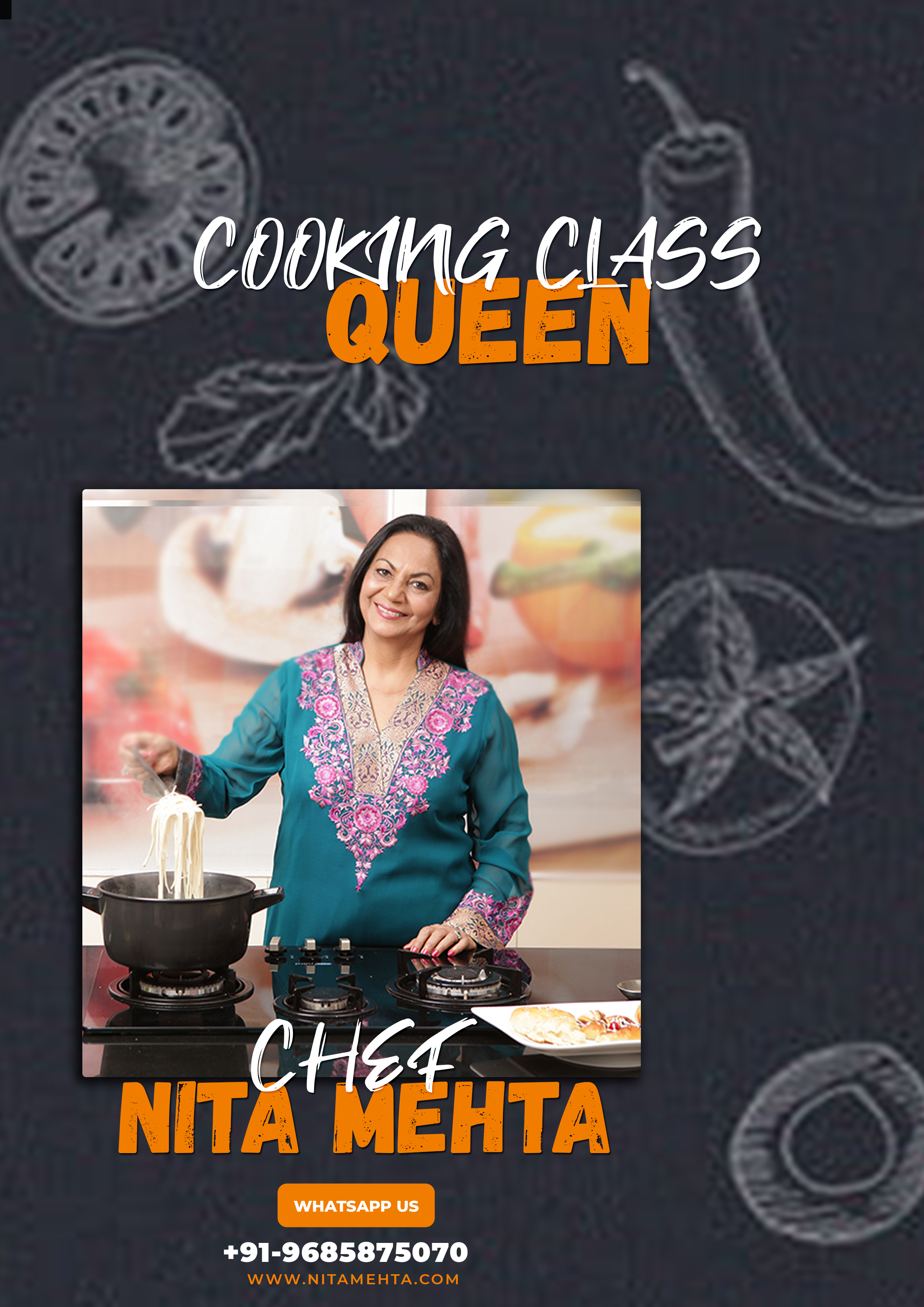 Learn Restaurant Style Cooking at Home From Legendary Chef NITA MEHTA
Detailed Step by Step Instruction.
100% Tried & Trusted Recipes- Guaranteed To Work
Several Hundred Hours Of Cooking Content Updated Daily
PDF Of Recipes Are Available With Class Recording Videos
All Questions Are Answered By Chef Nita Mehta
Learn From Anywhere With Any Device- Mobile, Laptop or Desktop
Become An Expert In Cooking Amazing Restaurant Style Dishes At Home
Best Quality Ingredients Selected By Chef NITA MEHTA
CLICK HERE to see all Class Videos
Nita Mehta is a name that is looked upon as an inspiration when we talk about food and recipes. Through the single minded pursuit of her goal, she has managed to build a successful business enterprise defying all stereotypes. Her knowledge is based on the solid backbone of a MSc. degree and Gold Medal in Food and Nutrition. The appeal of her recipes lies in the creative blend of exciting flavours that appeal to every palate.
• 'Kitchen Queen Nita Mehta Spices' is her range of specially formulated spice blends which have become extremely popular because of the right flavour it imparts to every dish. These carry 40 years of her cooking experience and expertise.
• She has been a TEDx speaker, celebrity judge on Master Chef (2011), and also featured in the book 'Millionaire Housewives' for her inspirational journey.
• Received International awards for her cookbooks 'Flavours of Indian Cooking', 'Zero Oil Cookbook', 'Chocolate Cookbook', 'Cookbook for Festivals of India', "Taste of Rajasthan', and 'Cooking for Growing Children'. She has written over 600 cookbooks which have sold over 8 million copies.
• She has her own YouTube channel and has appeared on many TV channels in cookery shows. Nita Mehta creates recipes for food-related companies around the world.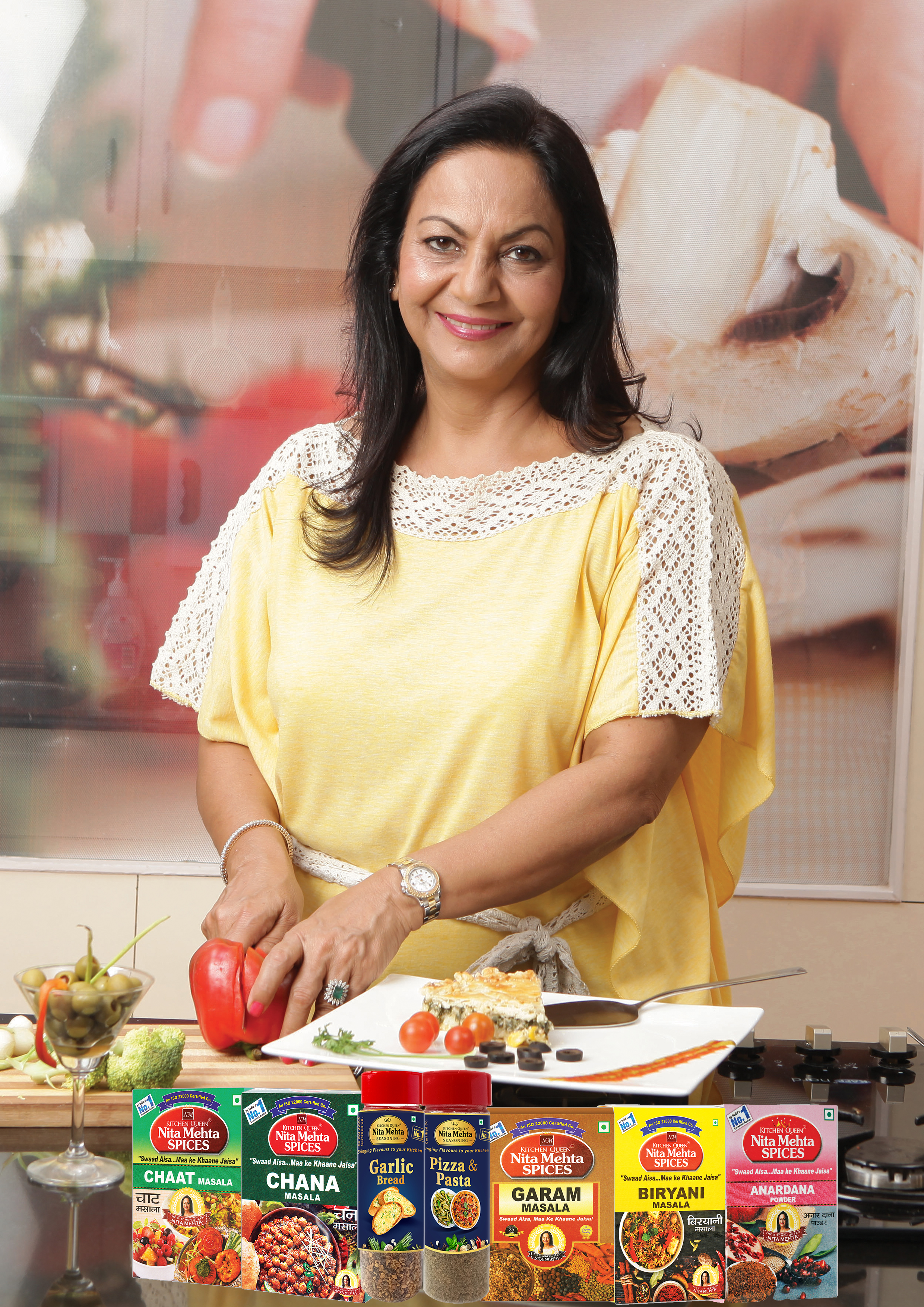 Check your inbox to confirm your subscription